Black is a favorite color among men. For generations, men have been wearing suits, tuxedos and neckties which are black in color. In every man's wardrobe, you will definitely see one black suit. Black is a very versatile color.
Men would look best in black suit. No color would serve them better than a wool suit which is black in color. Most men think that black color is for mourning purpose. But in reality, most men wear black color suit for various occasions like wedding, parties, interview purposes, etc.
A black suit would go well with pink, red or aqua colored shirt and a tie that blends with the bright colors of the shirt. Men can wear black suit frequently without tipping their hand to colleagues or competitors that it may be the only suit you own.
Before wearing a black suit do keep certain things on mind. See to it that you made necessary alterations required in the suit. It is important that you do all the alteration work before the occasion day. Otherwise on the occasion day, you will face lot of problem. Send your suit to a dry cleaner and have it professionally pressed, or steam your clear suit at home. While taking your bath, hang your suit properly on a hanger. The steam from the hot water in the closed room will help ensure that the suit is wrinkle free and ready to wear.
View More : 20 Casual Outfit Ideas For Men
20 Best Black Suit For Men
Image Source
Image Source
Image Source
Image Source
Image Source
Image Source
Image Source
Image Source
Image Source
Image Source
Image Source
Image Source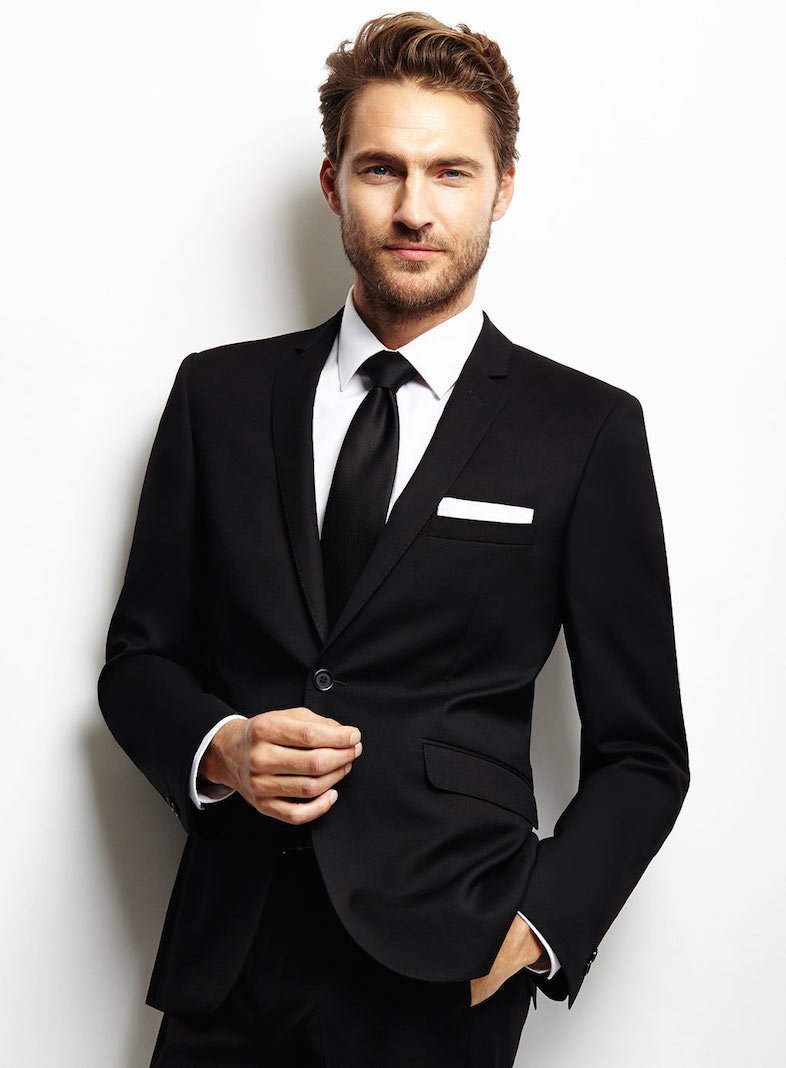 Image Source
Image Source
Image Source
Image Source
Image Source
Image Source
Image Source
Image Source
Content Via